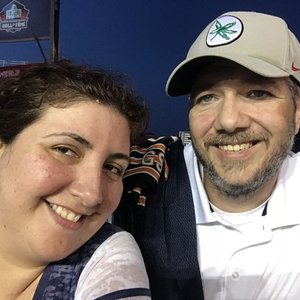 I loved Michael Connelly's new novel. Renee Ballard is an interesting, dynamic and multi-dimensional character who is likable and relatable. The Late Show is heavy in police jargon and procedure, much more than in Connelly's Bosch books but he does a great job of explaining without losing fluidity or storyline. I can't wait to see what comes next for Detective Ballard!
6.7 (3 Ratings) Rate It

Movie

When an underground network of illegal animal traders is uncovered at a prestigious dog show, FBI...

---

comedy
8.0 (1 Ratings) Rate It

Movie

Zebra City 2025 – music echoing across what used to be Tokyo from Zebra Queen marks the start of...

Completely bonkers Senegalese cop show. Stern, serious veteran Sakho is forced to team up with young Mangane, who is a bit of a rogue. 'I work alone!' they cry in outraged unison: but the captain decrees otherwise. So for a few episodes they tackle cases in traditional police-procedural style, albeit with an African twist (sample dialogue: 'must have been a ritual killing, his balls have been cut off').

Then, halfway through the season and with virtually no warning, a villain with magic powers turns up, one of the characters likewise reveals he has occult abilities, and from this point on the show is stuffed with demons, zombies, evil magicians, strange cults, and so on: the police captain is told that rather than an elite crime task force, she's now running a secret paranormal investigation squad (not that she bothers to tell anyone on the team).

To say it's wrong-footing is a serious understatement, and I would love to know what was going on behind the scenes on this show (it's like Starsky and Hutch turns into The X Files mid-run), but it's colourful and pacy with interesting characters (I particularly enjoyed the perpetually-wasted police pathologist). The quality control, script-wise, is a bit iffy in places, but it obviously scores very highly on the 'what the hell am I watching...?' front.
Pleasantly surprised
Having never heard of this series, I have to say, I really enjoyed it. Set on Sunset Strip in the 1980's, this crime show has everything except big names, but don't let that put you off. It follows the story of the police chasing a serial killer, but unlike most other shows like this, you get to see the story from both the police and the killer alike. I also think that because the story is told over the whole series and not crammed into a one episode slot, it allows a lot more perspective to consider. Roll on Series 2.
7.0 (1 Ratings) Rate It

Movie

TV show host Miles Long, trades his camera in for a 9mm hand gun when his girlfriends daughter is...
The young child actors playing the 5 accused. (0 more)
I went into watching this having never heard of the incident that this series was based on.After finishing watching it i was looking it up online to know more about it.

Some great acting especially by the young kids who played the accused,they played the scenes where they were forced into giving confessions by the police amazingly.A good supporting cast as well (John leguizamo..vera farmiga) made this show a pleasure to watch.Leaves you thinking at the end just how violent and racist the police were back in that time and how far they were prepared to go to get a confession.

Must see TV drama at it's best.