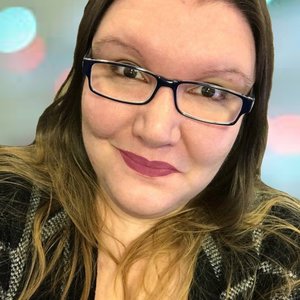 Jun 22, 2019

(Updated

Sep 25, 2019

)
I'm in danger of spouting praise all the way through this review. I honestly can't bring to mind anything that I didn't like about the film.

Even before it started you're gearing up for the main event with the 20th Century Fox tune rejigged in the Queen style, which I thought was a nice touch.

So much of this made me smile, genuinely grinning from ear to ear. The sequences they put together throughout were fun and done in a way that they flowed really well. With no dialogue in the compilation pieces, just the background of music and characters, there's always a danger that something won't make sense or it's done too fast to keep track of. I didn't feel that was an issue at all here.

I really enjoyed the way the creation of the songs were shown on the screen. It's difficult to explain without the visuals, but you could see the thought processes coming to life through the actors. The connection you get between the band members and the music feels very real, especially when you see the tension dissipate when there's a new beat to explore. One scene in particular gave me goosebumps, and that was seeing Freddie looking out over the fields as the hint of a piano tune is playing in the background... we all know that tune, and the anticipation of what's coming next is electric.

Rami Malek really did something stunning with this role. His reactions felt so real in all the scenes. Seeing Freddie react to the crowds singing their songs back at them was such a powerful moment.

All the cast members were great. The band in particular. At some points I was astonished that I wasn't watching a documentary with the actual people in it.

I wasn't sure how they were going to handle Freddie's illness in the film, but I'm relieved that it was done in a sensitive way. The serious note it take when showing him watching a report about AIDs on the television really takes hold when you hear Who Wants To Live Forever playing in the background. It gives you time to realise just how bad the diagnosis was back then. It also makes you realise just how far medicine has come in such a short time.

Rounding out the film with the Live Aid set is amazing. It brings the joy of music, performance, and fandom to life. I genuinely can't wait to go and see this one again.

What you should do

The only reason not to see this film is if you don't like Queen's music.

Movie thing you wish you could take home

That live music feeling, those goosebumps, the singing at the top of your lungs. That good vibe is what everyone needs in their life.