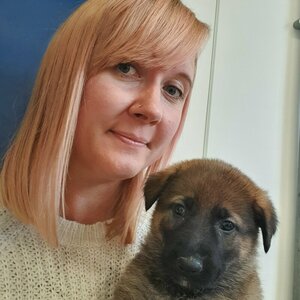 A little dull and lacking
I didn't particularly think much of the book for this, it was a little too sickly sweet. The film however appears to ignore most of the sickly sweet fluffiness and at least embraces the serious side of the story about the war. However that doesn't mean it's any better. Instead it comes across as rather dull and the plot itself is entirely predictable. It has a great cast, with Lily James, Michiel Huisman and Matthew Goode notably standing out, so at least they make it watchable. It's just a shame that the story has had most of the detail and heart taken out of it - it seems like a very long film yet isn't particularly detailed. Another one to add to the 'read the book instead' pile.
Good but not enough scares or horror
I've really struggled rating this show. On the one hand it is a truly fantastic and enthralling character study, but on the other it's a horror show that has one major flaw; there's not enough horror.

I'll start with stating that I've never read the book or seen any other films about Hill House (except the 1999 film House on Haunted Hill which I'm pretty sure doesn't count), so I went into this with a fairly open mind. From a character point of view, this show is truly marvellous. The development and the depth that has gone into each and every member of the Crain family is impressive and choosing to have each episode mainly based around one member of the family was a smart move. Each of these episodes goes into the back story of each character and helps explain how the became who they are, whilst also slowly revealing what happened at Hill House during their childhood. There are some great performances from the cast here, notably Carla Gugino and Michiel Huisman - I'd love to see more of him after this and his turn as Daario Naharis in Game of Thrones. It is this character driven story that kept me watching for the entire series, and also to find out what happened to the family. There was also some very good effects throughout.


The main issue I have with this show is that it's meant to be a horror show, but for me there just wasn't enough horror. Don't get me wrong, there are a few creepy and slightly scary moments but sadly these were few and far between. Whilst I'm glad it didn't go OTT on the jump scares, it needed a lot more horror. I love scary shows and films, so for me it was a huge disappointment that there wasn't enough scares and I probably would've marked this a lot higher (a 9 maybe?) if they had just thrown a little more horror in.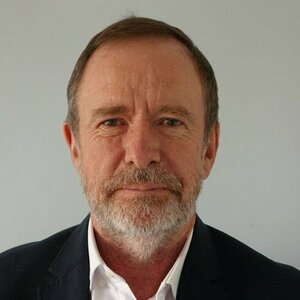 "Contented with little, wishing for more".
Here's a curious little British film that has some merit, both as an entertainment vehicle and as a history lesson.

Set in a split-timeline between 1941 and 1946, the film tells the story of Juliet Ashton (Lily James, "Darkest Hour", "Baby Driver"), a young British writer who seems all at sea emotion-wise following the war. She is struggling to fit in with her high-society London life, and can't seem to put her heart into either her publishing commitments, much to the frustration of her publisher Sidney (Matthew Goode, "The Imitation Game", "Stoker"), or her boyfriend Mark (Glen Powell, "Hidden Figures"), the dashing and well-off American army officer.

Into this mix drops a letter out of the blue from Guernsey from a pig-farmer called Dawsey Adams (Michiel Huisman, "The Age of Adeline", "Game of Thrones"), which leads her on a trail of discovery into the mysterious back-story of the strangely named book club. The secrets of the tightly-knit St Peter Port community, and what really happened during the Nazi occupation, come progressively to light as Juliet digs deeper.

Much as "Their Finest" shone a light on the rather invisible war efforts of the British propaganda film industry, so here we get an interesting and (I believe) relatively untapped view of the historical background of the German occupation of the Channel Islands. How many viewers I wonder, especially those outside of the UK, knew that the Nazis occupied "British" territory* during the war?

(* Well, strictly speaking, the Channel Islands are a "crown dependency" rather than being part of the UK per se).
Story-wise the screenplay splits the drama between:

the love triangle (which I almost took to be a love square at the start of the film… and to be honest I'm still not 100% sure!) between the main protagonists and;
the mystery surrounding Guernsey's Elizabeth McKenna (Jessica Brown Findlay, "The Riot Club", Lady Sybil from Downton Abbey).
In the first instance, you would need to be pretty dim I think, particularly if you've seen the trailer already, not to work out where the story is going to head! (Although, to be fair, I thought that about "Their Finest" and was woefully wrong!). I found this all rather paint-by-numbers stuff, but livened up immensely by a scene between James and Powell and a bottle of champagne which is wonderfully and refreshingly pulled off.

The second strand of the story is slightly more intriguing and provides the opportunity to see the wonderful Jessica Brown Findlay in action: it is just disappointing that she actually features so little in the film, and also disappointing that, at a crucial dramatic moment, the action moves "off-stage". I wanted to see more of that story.

In terms of casting, Susie Figgis must have had a TERRIBLE job in casting Juliet: "Gemma Arterton not available…. hmmm… who else would fit…. think… think… think… think dammit….! Ah, yes!!" Lily James might be in danger of becoming typecast as a 40's-style love interest. But she just fits the bill in terms of looks and mannerisms SO perfectly.

Elsewhere in the cast, Penelope Wilton ("The Second Best Exotic Marigold Hotel", "The BFG") is superb as the deeply damaged Amelia; Tom Courtenay is 300% better than in his last movie outing as the cranky old postmaster; and TV's Katherine Parkinson impresses greatly as the kooky gin-swilling Isola Pribby. All in all this is a fine ensemble cast. (With James, Goode, Wilton and Brown Findlay there, it must have also felt like a "Downton Abbey" reunion party!)

I'd also like to say that the Guernsey scenery was gloriously filmed, but as this article suggests, most of it was actually filmed in glorious Devon instead! Given the Guernsey Tourist Board have been going overboard (at least in the Southampton area) on film tie-in advertising, this feels rather like false representation! But I'm sure its equally lovely!

So in summary, it's a thoughtful period piece, with some great acting performances and well-directed by Mike Newell (still most famous for "Four Weddings and a Funeral"). I enjoyed it but I felt it moved at a GLACIAL pace, taking over two hours to unfold, and I thought a few editing nips and tucks on the long lingering looks and leisurely strolls could have given it most impetus. But to be fair, my wife and cinema buddy for this film thought it was PERFECTLY paced, giving the story the space it needed for the drama and Juliet's state of mind to unfold. In fact she gave it "5 Mads" as her rating… top marks! For me though a very creditable…