A Really Great Video Game Movie
Pokemon: Detective Pikachu is a 2019 video game film adaptation directed by Rob Letterman with screenplay written by Letterman, Dan Hernandez, Benji Samit and Derek Connolly from a story by Hernandez, Samit, and Nicole Perlman. The movie is produced by Warner Bros. Pictures, Legendary Pictures and The Pokemon Company, in association with Toho Co., Ltd. It's based on the Pokemon franchise created by Satoshi Tajiri and the 2016 video game Detective Pikachu. The movie stars Justice Smith, Kathryn Newton, Suki Waterhouse, Ken Watanabe, and Bill Nighy.


Tim Goodman (Justice Smith) is a 21-year-old insurance salesman who gave up on training Pokemon at a young age. While hanging out with his friend Jack, he receives a call that his father Harry died while investigating a case. He travels to Ryme City, where his father was a detective and where Pokemon fighting is outlawed. It is a metropolis that pushes the bonds of humans and Pokemon by not conforming to some of the usual Pokemon world rules, such as battles or pokeballs. Tim is there to collect his father's belongings and encounters a Pikachu that can speak and he can somehow understand it. And together they try to uncover why Tim's father was killed.


This movie was lots of fun and very enjoyable, even for people that might not know anything about Pokemon. Ryan Reynolds did a great job in portraying the coffee drinking Pikachu detective. The plot was a little weak and could have been better, but I didn't hold that against it too hard since its kind of a kids movie. The CGI was beautiful in a lot of ways, somethings like the city and the skin and texture on Pokemon were phenomenal, but kinda fell short in a few scenes. Some of the human actors were definitely better than others and it shows but doesn't kill the whole movie or vibe. I really liked seeing Ryme City though, it was just so awesome to see all the Pokemon and people interacting and the world building done to make it look real, like it could exist in real life. I think they could of used Ken Watanabe more in the movie, he's a pretty good actor I feel was under utilized. This was a really great video game movie though and I think one that breaks the stigma that video game movies aren't good or successful. I give this movie a 7.


I almost gave it an 8 but I feel that it's nostalgia and my love for the Pokemon games and cartoon movies that are behind that. But I do give it my seal of approval, that you should go see this movie in theaters, especially if you are a Pokemon fan or if you have kids who are.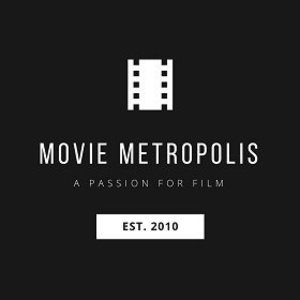 Jun 10, 2019

(Updated

Jun 10, 2019

)
We have a problem
To say 2014's Guardians of the Galaxy was a surprise hit is a slight understatement. Many had predicted Marvel's gamble to sink the studio with its unknown characters and very unique sense of style, but it ended up being one of the year's best films grossing nearly $800million.

Three years on, director James Gunn returns with the plucky group of space stars. But can lightning strike twice? Or have the Guardians had their time to shine?

Star Lord (Chris Pratt), Gamora (Zoe Saldana), Rocket (Bradley Cooper), Drax (Dave Bautista) and Baby Groot (Vin Diesel) struggle to keep their newfound family together as they desperately try to unravel the mystery of Peter Quill's true parentage in the outer reaches of the galaxy.

To our cast of space vigilantes, James Gunn has thrown in a few new personas and fleshed out some secondary characters, resulting in a film that rivals Avengers: Age of Ultron for the amount of people jostling for screen-time. Unfortunately, Volume 2 also suffers from many of the same problems as its earthly stablemate.

The biggest joy of watching Guardians 2 is seeing those secondary characters getting their chance in the spotlight. In particular, Michael Rooker's Yondu makes a massive impact throughout the running time and is a highlight throughout. Elsewhere, Karen Gillan's villainous Nebula gets a similar treatment, though not quite to the same extent.

Moreover, the team we have all come to know and love is on fine form, even if they are split from one another for the majority of the film. Chris Pratt is probably the biggest star in Hollywood at the moment and he looks like he's having the time of his life. However, it's not Star Lord that shines brightest this time around. That honour goes to Dave Bautista's Drax.

The addition of Kurt Russell as Pratt's father, Ego is an ingenious piece of casting and his 'pet' Mantis, played wonderfully by Pom Klementieff steals the show in every scene. Her brief moments with Bautista are where the film really succeeds.

Another witty script crafted by James Gunn and Nicole Perlman ensures that Guardians 2 is absolutely hilarious. Some of the one-liners are absolute corkers and it often outdoes its predecessor, raising the bar very high for future Marvel projects in the process.

To look at, Volume 2 is pleasant if unspectacular. Colourful? Yes. Detailed? Not so much. With so much going on at once, it's easy for the film to feel overwhelmed with some of the CGI being downright poor. The opening scene in which our heroes battle a hideous octopus-like beast, whilst fun to watch, isn't crafted to the same level as its predecessor's introductory sequence. The finale is a little anti-climactic, unfortunately falling into the same pitfalls that so many big blockbusters do nowadays – needless and frankly ugly CGI.

Guardians of the Galaxy: Vol 2 is another accomplished film in the ever-expanding Marvel Cinematic Universe. However, like Avengers: Age of Ultron, it suffers from its predecessor's popularity and is overstuffed with too many characters elbowing for screen-time.

Unfortunately, the new approach the first film took has disappeared a little this time around. Because Volume 1 was such a delightful change from the rest of the crowd-pleasing blockbusters, Guardians 2 was bound to be a bit of a disappointment.


https://moviemetropolis.net/2017/04/28/we-have-a-problem-guardians-of-the-galaxy-2-review/