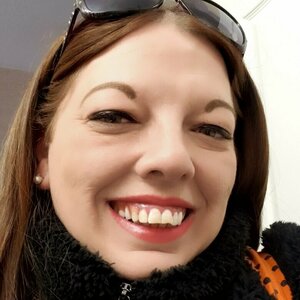 Mar 10, 2020

(Updated

Mar 10, 2020

)
Surprisingly delightful!
Though I have loved musical TV shows in the past (Glee, Smash, etc.), I was very iffy about this show when I first heard about it, was still iffy as I was getting ready to record the first episode on my DVR. I've now watched 5 episodes, and I'm so glad I gave it a chance. It's completely different from everything else I'm currently watching - refreshingly so.

However, this is no lighthearted comedic musical show. No, this show hits you right in the heart with some absolutely gut-wrenching emotional numbers. They deal with some very heavy subject matter (suicide, debilitating neurological disease, depression) in a beautiful way, and I have found myself tearing up more than once in the first 5 episodes. The first time Zoey's dad sings to her? BAWLING. 😭

The beauty of this show, though, is in the switch from emotional/sad to happy/fun and back again. You know the songs. The humor is spot-on and will make you literally laugh out loud at times. The actors are all terrific, particularly Lauren Graham and Peter Gallagher - and I'll admit I don't think I knew that either one of them could sing prior to this. Jane Levy is adorable and the perfect actress for this role. Alex Newell, as Zoey's trans neighbor, Mo, is simultaneously hilarious and inspiring.

I truly hope NBC renews this show. I'm in for the long haul. 🎵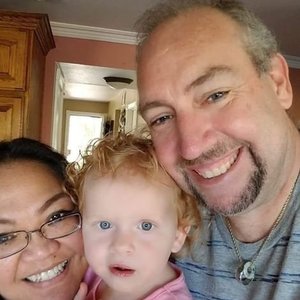 This retelling of Charles Dickens' David Copperfield takes us from his birth, through his adolescence and adulthood. With the tempo set like a whirling dervish from the moment David (Dev Patel) takes us with him to witness his birth and travel along through his pivotal life moments as he tells his story.

We see his birth where his mother, Clara Copperfield (Morfydd Clark, playing a double role, later as Dora Spenlow) a slight, fantastical woman, and the steadfast housekeeper, Peggotty (Daisy May Cooper) go through the hectic confusion while people mill about, entering and exiting during the process of birth. His Aunt, Betsy (Tilda Swinton) goes about, adding to the calamity insistent that the child of her late brother would be a girl, who would carry her legacy as a Trotwood. Her eccentricity noted immediately as she storms out once learning the child is a boy.

The film progresses, with the same quick tempo, through his brief, idyllic childhood with his mother, then his trip to Yarmouth summering with Peggotty's family where his imagination begins its bloom in the house that is a boat, by the sea. Once David returns home, he is informed that his mother had married, and his stepfather sends him to London. He is sent to live with Mr. & Mrs. Micawber (Peter Capaldi and Bronagh Gallagher) while he works at the bottle factory.

David's life goes from famine to feast, bear to bull. However, he has learned resilience through his encounters with people of all classes and situations. As Copperfield makes his way through life, the tempo slows down, and the frenzy subsides.

Yes, it's a remake, the film is beautifully made, the cast is an incredibly talented international group. Hugh Laurie and Tilda Swinton provide an endearing portrait of eclectic personalities. The film is just a charming and whimsical piece of storytelling.
Christmas is the happiest time of the year. At least it's supposed to be, Moms are expected to work tirelessly throughout the Christmas season to ensure that the holiday is absolute perfection for their families. The gifts are to be wrapped with precision, decorations hanging from every available bough, food that could be lifted from the pages of Bon Appétit magazine, all done without breaking a sweat. Tis the season for family and frolic, yet our Bad Moms are stressed beyond their imagination this holiday season. Why? Because their mothers have arrived.

This Christmas, Amy (Mila Kunis), Kiki (Kristen Bell) and Carla (Kathryn Hahn) are enter the holiday season feeling the pressure of Christmas present. With all that need to be done, they agree that this is the Christmas where they make the rules. Amy decides that they are going to have a low key holiday. However, that goes against the everything Ruth (Christine Baranski), Amy's mom believes and expects as she arrives in a tornado of holiday perfection, trailed by her blissfully oblivious husband Hank (Peter Gallagher). Ruth is a perfectionist, a task master extraordinaire who expects no less from her child. Amy, tired of trying to get her mother's approval, decides to change the traditions.

Kiki's Mom Sandy (Cheryl Hines) is the clinging, overbearing type who's behavior could be classified as stalker; if she were not Kiki's mom. Sandy's need to be close to her daughter crosses the comfort zone in so many ways. Kiki decides to see Dr. Karl (Wanda Sykes), the family therapist, who explains the maternal process of insanity in hilariously truthful detail.

Isis (Susan Sarandon) shows up at Carla's house unexpectedly. She seems to only show up at Carla's door when she has run out of money. She is on the other side of the maternal spectrum, the hands off type. Carla has had to fend for herself for years and expects her mother to take off without a moment's notice.

I enjoyed the first Bad Moms, but I was hesitant to watch the sequel because there was a chance that it would not be as good as the first. I quite surprised by how much I enjoyed the movie. It made me snort laugh more than once. This is the perfect movie for a Girls Night Out. Grab your BFFs and head to the theater to take a break this holiday season!