9.0 (42 Ratings) Rate It

Book

Adam Kay was a junior doctor from 2004 until 2010, before a devastating experience on a ward caused...
9.5 (2 Ratings) Rate It

Book

'I could kill them for what they've done to me.' I said those words. And I meant them at the...
I was really excited to get this for Christmas Eve. I loved This Is Going To Hurt and couldn't wait to get my hands on this one. It is filled with much of the same anecdotes and a few that make you chuckle and some that are just heartbreaking. But in all, as much as I did enjoy it, I didn't enjoy it as much as the first.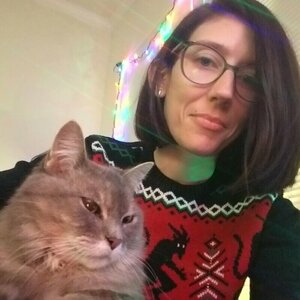 Mar 28, 2020

(Updated

Mar 28, 2020

)
Going into this book, I wasn't sure I was going to be able to get into it or not. I haven't actually read Ronan Farrow's articles in general, so I didn't know how his writing style was. Journalistic writing is sometimes hit or miss in book form.

Honestly, now I'll read his articles. This book encompassed the Weinstein scandal, and other creeps like him. It was thorough, and engaging throughout. In the author's note, it is stated that the violence these women were subjected to was presented exactly how they told it, with all the details. My stomach hurt after reading the descriptions, and I read very violent Nordic Noir novels. I like being presented with everything, so while it made my stomach hurt, I feel like it was all completely necessary as part of this story.

I also really liked his journey to get this published, and now... honestly, I don't even want to watch NBC News (as I sit here watching Dateline).

This is, by far, one of the best books that I've read this year.
Wow, just wow! I got this book for Ken for Christmas 2 years ago. After going to Nashville & seeing all the famous country music sights, I had to read this book. Cash was so much more than anyone realized, even me. I won't proclaim to be an expert before reading this & im still not, but what an eye opening account of his life. He was so incredibly blessed & yet hurt at the same time. He was a living breathing contradiction. And what a fascinating contradiction he was. This book is so well written it is easy to fall in to & to completely forget that you are reading about a real person.
Short but sweet
As I work in the NHS I thought I would give this book a go around the Christmas period. It did get a few giggles from me but other than that, it was slightly repetitive. I realised as I was reading this book that I should have first read Adam Kay's "This is going to hurt" so that some of the writing in this book would have made more sense. Short but sweet!
What an absolute flop!!!
After loving "this is going to hurt" I was so excited to get this when it came out. And then it arrived. For the price of a standard hardback I got a pocket notebook! Oh well it still has potential.... nope! This feels like an absolute stretch to make money on another release around christmas using the back of the last book (which was actually really good) to sell to previous fans. I feel this flop will actually do the opposite and put people off buying the next one (if there is another) because they were tricked into buying this rubbish with an expectation that it would be as good as the first. This one went straight into the charity shop bag!