Video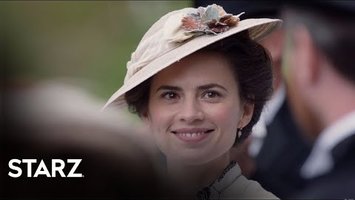 Wouldn't usually watch this kinda show but my mother swears by it she has watched the entire boxset sereval times already. Cate blancett is excellent as phillis schlafly giving probably her best performance ever worthy of an award good show even I want to know how it ends
The annual event of Charlie Brooker's Yearly Wipe is the one piece of satire I have been sure not to miss over the years. But 2020 has been a bit different, and finding himself in lockdown like everyone else, Brooker re-imagines the format into a full on talking-heads mockumentary that does away with himself as host in favour of a cross Atlantic vibe and a narration from the bass tones of Laurence Fishburne, no less.

There are also some random big names delivering the sarcastic views on the headlines too: Samuel L. Jackson kicks it all off; Hugh Grant adds to his list of heavily made up characters (and is probably the highlight) as a crusty old historian who struggles to put it all into context; Lisa Kudrow represents the Trump mentality in the form of a Republican press officer who plays hard and loose with the facts and the enforcement of facts; and even Tracey Ullman is dragged out of obscurity to play The Queen (which I didn't entirely see the point of).

Last, but actually far from least, is Joe Keery, who most will recognise as Steve Harrington in Stranger Things – he represents all youth and the social media generation, claiming some of the most pertinent lines of observation about attitudes and the need to be noticed and relevant, using the news as a basis to flaunt your own opinion and gain followers, as well as a soapbox to show the world how much you have suffered as the world suffers.

Diane Morgan, known for her hilarious regilar turns as Philomena Cunk, tries out an alternate role as the world's most average woman, who has "finished" Netflix, but understands little of what has happened around her own bubble in the world at large. I mean, it is baffling, all of it! And together these voices and others fairly represent a lot of different types of fool to be lampooned. I missed Cunk, but essentially it served the same purpose.

You can expect from the Brooker team there will be no punches pulled, and at its best moments, Death to 2020, is almost worth standing up and applauding for making sense of things we have all been thinking for almost a year. Of course, part of the joke being that to make an historical documentary about a year that wasn't even over at the time it was released on Netflix is as bizarre and ridiculous as the way any other news item has been the entire time we have experienced it in reality.

There is a British slant on things for a while, but inevitably the target becomes the US election and the Trump administration, which is a gold mine for all things silly, because it barely needs admonishing to become entirely bonkers! I felt like it could have been a little longer than just over an hour, to fit every angle of Covid and Trump and Boris and everything else in, but it also almost outstays its welcome as it is, so in the end I think they made the right call in leaving some issues out. Despite that it does move along at such a pace that often the joke flies past you before you can properly think about it.

The problem with it as a production is that it is neither a movie or a TV show, but some kind of inbetween thing, with as many ideas that don't work as the ones that do, and not as many laugh out loud moments as there maybe should have been. Nor were there many moments of real weight, where the rug of comedy is pulled from under your feet and the truth and gravity of events is seen in terrifying reality and perspective for a moment – a trick Brooker usually employs on Yearly Wipe. And that was a shame. I missed that part of it, and felt it needed it.

For me, it was a take it or leave it kind of thing. Sure, it killed an hour or so and wasn't bad in any way, but it wasn't anything you're gonna be shouting from the rooftops about. Maybe one or two moments will come up in conversation between two friends that saw it, but no one is saying "wow, that really hit the nail on the head". Rather, it was a little silly, somewhat distracting and entirely throw-away.

Bring back the old format, Charlie, when you can. It was much more effective, and funny! I think you know that yourself.