6.5 (2 Ratings) Rate It

Book

Sunday Times Top 10 Bestseller! Featured in the Richard and Judy Spring 2017 Book Club 'Gone Girl...
This is another of the books that has been on my "to be read" pile for far too long ... January 2015 to be precise ... how bad is that but at least I finally got round to reading it and continuing on my quest to get my "to be read" pile down this year - only another few hundred to go 😬

Anyway, this book is the first in the series featuring D.I. Grace Fisher; a complex and wounded character recently moved to Essex following a difficult set of traumatic events that are gradually revealed in and amongst the investigation into a missing person of one young lady and murder of another ... are they connected? What follows is an intricate plot with a number of suspects but told in a way that was logical and, I think, realistic. However, there is more to this book than the crimes, it skims the surface of office politics, bullying in the work place, obsession and domestic violence as well as freedom/intrusion of the press ... all of these threads work really well together and fit seamlessly into this story.

The characters are an interesting and eclectic bunch. I particularly liked Grace and fellow team member, Lance; I found them engaging and plausible and I got a sense of a really strong relationship building between them and am looking forward to getting to know them better in subsequent books in the series.

The writing is easy to read and flows well and although this book is not full of action or suspense, there is definitely an underlying darkness and threat that is ever present and that makes this book engaging and enjoyable and one I would definitely recommend if you are looking for a new series to read in this genre.

Belated thank you Quercus Books and NetGalley for my copy in return for an honest review and for introducing me to yet another great author.
I had such high hopes for this book, it had so much praise from famous authors, but I was left quite disappointed.

The whole story was told from multiple perspectives, but Caroline is the main lead. It is mainly her story, and her life events, which are discussed. Even though I would not praise Caroline's actions in this book, I could not blame her for them either. She had to endure quite a lot in her marriage, and I am really surprised that they decided to make it work because it should be a really hard job to do. I really enjoyed Francis's story in this book as well, had a good insight into addict's mind.

The narrative of this novel was interesting and quite original, outlining domestic problems and emotions that these events create, but I would not be able to call this book a thriller, because it did not give me any thrills whatsoever. I did like the twists and turns in this book, they did wake my curiosity of what these events are all about. I missed the suspense and more action. I found the topics, such as cheating on your spouse, drug addiction, really amusing to read about. I enjoyed the insight into these problems and the effect it has on different people.

The book is set in London, and narrative travels between present and past, slowly revealing more with every chapter. So, even though the story built up my curiosity pretty well, the climax left me incredibly disappointed. I was expecting some juicy bits to fulfill my expectations, but all I got was "Meh" :/ I did like the length of the chapters and the way R. Fleet ended every chapter with a cliffhanger. (Very smart, very smart indeed…) The writing style and language used were pleasant and easy to read. I would like to throw in a DISCLAIMER, there is plenty of detailed sex scenes in this book followed by substance addiction. So, to conclude, it is an absorbing family drama, filled with mystery, plenty of emotions, and if you are a mystery fan, who is looking for something lighter and less intense, this would be a good choice, I think. Enjoy 🙂
Buzz Buzz
The Fly is a excellent remake of the 1958 version. Cronenberg does it again. All of his 80's films are excellent. I mean the gore, the violence, the horror, the suspense, the thrills, the sci-fi, the visuals, the terror and the acting.

The Plot: When scientist Seth Brundle (Jeff Goldblum) completes his teleportation device, he decides to test its abilities on himself. Unbeknownst to him, a housefly slips in during the process, leading to a merger of man and insect. Initially, Brundle appears to have undergone a successful teleportation, but the fly's cells begin to take over his body. As he becomes increasingly fly-like, Brundle's girlfriend (Geena Davis) is horrified as the person she once loved deteriorates into a monster.

The Fly was critically acclaimed, with most praise going to Goldblum's performance and the special effects. Despite being a gory remake of a classic made by a controversial, non-mainstream director, the film was a commercial success, the biggest of Cronenberg's career, and was the top-grossing film in the United States for two weeks, earning a total domestic gross of $40,456,565.

Film critic Gene Siskel named The Fly as the tenth best film of 1986. In 1989, Premiere and American Film magazines both conducted independent polls of American film critics, directors and other such groups to determine the best films of the 1980s, and The Fly appeared on both lists.

In 2008, the American Film Institute distributed ballots to 1,500 directors, critics and other people associated with the film industry in order to determine the top ten American films in ten different genre categories. Cronenberg's version of The Fly was nominated under the science fiction category, although it did not make the top ten. It was also nominated for AFI's 100 Years... 100 Thrills and AFI's 100 Years...100 Passions and Veronica's warning to Tawny in the film—"Be afraid. Be very afraid."—was nominated for AFI's 100 Years... 100 Movie Quotes.

The quote "Be afraid. Be very afraid." was also used as the film's marketing tagline, and became so ingrained in popular culture (as it—and variants—have appeared in countless films and TV series) that a large number of people who are familiar with the phrase are unaware that it originated in The Fly.

Its a excellent movie.
This novel started creating tension from the first pages, and it kept the intrigue going all the way till the very last page. This book contains tree parts. The first one is the story from Kate's point of view. She is a successful Journalist, who came to her birth place after her mother's death. The second part is the story told from Sally's point of view. Sally is Kate's younger sister, who is chronic alcoholic. She feels like a black sheep of the family, the "never good enough" daughter. The third part will remain a secret; I don't like to spoil the pleasure. I love when Author gives voices to more than one character, I really enjoyed reading the story from different point of view and it made the book and the characters way more interesting and indulging. The characters which author chose are really intriguing and interesting. All of them suffering from some mental problems and are disturbed. Kate disturbed by her childhood and constant trips to war zones, and Sally by her inner demons. I think the characters were well rounded and exciting to read about.

The plot was amazingly thought through and overflowing with suspense. I couldn't put it down, it captivated me and I needed to know more. I loved that the chapters were not long; it made it quick and pleasurable for me to read it. The writing style used in this novel was not difficult and very easy to read. I really loved how every part of the book was concluded with a sentence, which actually used to take my breath away with disbelief and wish to know more. This book has everything, it is fast paced, it has lots of twists and turns and it thickens with every chapter. This book covers so many great universal themes: how alcoholism destroys families and life of children in such families, what does journalist feels during and after trips to war torn countries, how it affects their personal life seeing so many ruined lives and death of innocent people, how people react while suffering domestic violence. There are so many great and very important themes in this book. I am amazed how author rounded all them up and fitted so many of them in this beautiful creation. The ending of the book was really unexpected and I was so confused after reading it. To be honest, all I have for this book is praise, it is an amazing book and it is a Must Read. Can't wait for the movie because there definitely will be one.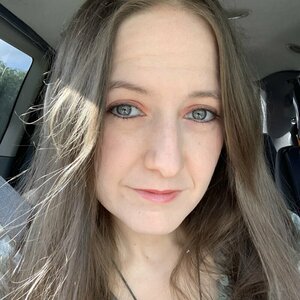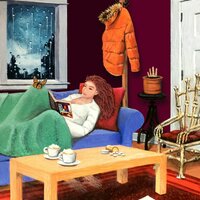 I usually try to stay away from books featuring short stories because usually they aren't that great. However, there was something about Snuggle with the Strange: 9 Twisted Tales by Liane Carter that jumped out at me. I felt compelled to read it, and I'm glad I did. I thoroughly enjoyed this book and all the short stories.

I didn't really know what to expect with Snuggle with the Strange except that the stories would be a bit out there. The first two stories gave me Scary Stories to Tell in the Dark by Alvin Schwartz vibes but for adults. These stories were more paranormal/supernatural in nature, and I really enjoyed them. The next six stories were more realistic in the fact that they could actually happen to anyone (which is a scary thought!). The last story returned to being supernatural again. I loved each and every story, and I thought the pacing and world building for each was done very well. Each story has an original feel and isn't like any of the other stories in the book. Even though this is a fairly short book, all the suspense makes it seem as if time has stood still. My favorite stories in Snuggle with the Strange were "Life in the Shed" and "He Looked Like My First Mistake." Although all the stories are written very well, I just loved those a little extra. Oh, and something else I loved was that the cover of the book links each of the nine stories. I thought that was very cool!

All of the characters are well fleshed out in each story. There's just enough information on each character so you can love them or love to hate them. At times, I felt like I was the main character in the story!

As this is an adult horror book, there are quite a few trigger warnings for Snuggle with the Strange which include demons, underage drug use (a few mentions of marijuana), implied rape, implied child rape, attempted rape, death, murder, violence, attempted murder, domestic abuse, child abuse, and profanity.

Overall, Snuggle with the Strange is a breath of fresh air for those who love the genre horror. With it's interesting cast of characters and original short stories, this is one book that every horror lover should read. I would definitely recommend Snuggle with the Strange: 9 Twisted Tales by Liane Carter for those aged 16+ who like their horror with a flair of originality instead of rehashed fiction. If that sounds like you, this is your kind of book!
--
(A special thank you to Liane Carter and Lola's Blog Tours for providing me with a paperback of Snuggle with the Strange: 9 Twisted Tales in exchange for an honest and unbiased review.)