6.0 (1 Ratings) Rate It

Book

Each book in this series is a stand-alone featuring limited overlapping characters and its own...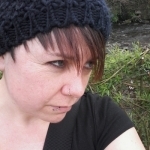 Suspence, Point of view, plot (0 more)
This novel is a work of art, l I would expect nothing less from a Man Booker contender.
'The trouble was, that Margaret Thatcher got her drunk.'


A.L. Kennedy is an award-winning novelist, short story writer, and comedian. Her most recent novel, Serious Sweet, 2016, was long listed for this year's Man Booker prize. Prior to reading the novel, I read some reviews and was fascinated by their diversity, comments ranging from disappointing to outright marvellous. This told me that I was about to embark on a work of art, after all I would expect nothing less from a Man Booker contender.
The novel is set in the heart of contemporary London and follows its two main characters, John Sigurdsson and Meg Williams through a single day. John is a fickle character, who at 59-year of age, has recently divorced is adulterous wife, and his professional life is hanging in the balance. Working as a senior civil servant in Westminster, he is attempting to uncover some pretty immoral activity. John has a talent for letter writing, this, he finds, is a romantic way to connect to women, whilst otherwise remaining inconspicuous. This is how he meets Meg.
Meg Williams is a 45-year-old bankrupt accountant, now working in an animal shelter because, 'people who've been damaged by people go and work with salvaged animals because the animals have also been damaged by people' (128). Meg is a victim of sexual abuse from a previous partner, something that we only learn in smatterings throughout the novel. A struggling alcoholic, Meg is on the wagon then off the wagon and blames her more recent fall on Margaret Thatcher, 'The trouble was that Margaret Thatcher got her drunk.'
While the novel itself can be read as a political satire, and political corruption is plentiful in the narrative, I feel it is simply a back-story. The real story is the unfolding of the human consciousness and the power of the mind. Kennedy shows the reader the power of will through the thoughts of each character, stripping them back to their rawest and purest selves, and showing real courage and hope.
When John and Meg eventually meet at the end of the novel, it is not without some supercharged emotional turmoil. Connecting initially through letter writing, however, allowed the characters to open up their inner thoughts and feelings and gave a platform to be open and honest without the restrictions of reality. This, I believe, is where hope is born in the story.
Watching these two characters evolve was a real delight for me and I feel that Kennedy did the novel justice. You can almost feel each character battle with their own heads while their consciousness' begins to intertwine. And let us not forget those beautifully written vignettes between chapters. Kennedy has written a wonderful novel, and Serious Sweet, I believe was worthy of its Man Booker place.