10.0 (1 Ratings) Rate It

YouTube Channel

Smashbomb is the social network for entertainment recommendations, and Smashbomb's vision is to...
Entertainment, Lifestyle and Social Networking

8.9 (122 Ratings) Rate It

App

Smashbomb is a social platform that allows you to research and discover things based on...

---

Smashbomb
It's addictive!
I read books, I like to write about the books I read. Smashbomb is great for people like me - I'm always recommending books to my 'real life' friends (both by their request and just because I can't shut up about some books), and now I can recommend books to complete strangers! What's not to like!! Oh, and I like how I can 'dabble! In some of the other things on here (film, apps etc). Quite handy to read up on films to share with my children and for myself too.
of 250
Kindle
Bent (Destinations book 1)
By S.H. Timmins

Once read a review will be written via Smashbomb and link posted in comments

Alex Bradley has the life of a self-made Playboy. He owns one of the hottest clubs around with his two best friends. The women are plentiful and easily seduced by his good-looks and charm.One night he meets the woman of his most erotic fantasies. While high on lust over this vision of beauty, he makes a most painful mistake which alters his life.Join him as he shares his hilarious story by recounting the events that took him from an elusive playboy, to the perfect mate.



This was not what I expected at all!! Omg I couldn't stop laughing all the way through it was so funny and witty as well as being romantic too. I genuinely enjoyed it and will be reading more!! I couldn't put it down! A huge example of don't judge a book by its cover.
Facebook sucks!
I deleted mine 6 months ago and have never been happier. Still have Messenger so I can share and send photos of my dogs to family and friends. (we should have an Orb for pet photos)

I'd rather have actual conversations with actual people rather than hearing people bitch about other people, hating on random strangers, or how much you hate our current president.

I always got so hung up on or disappointed by how many "likes" my posts got and got so upset when I get enough comments or likes on them. Or when only 3 people said "Happy birthday" on my wall or when my mother liked 96 of my posts in a row.

Smashbomb is way better since everyone here is so friendly, happy and discussions of how much you hate anyone are nowhere to be found.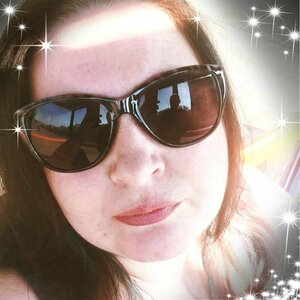 88 of 250
Book
Kitty goes to Washington ( Kitty Norville book 2)
By Carrie Vaughn

Once read a review will be written via Smashbomb and link posted in comments

Celebrity werewolf and late-night radio host Kitty Norville prefers to be heard and not seen.So when she?s invited to testify at a Senate hearing on behalf of supernaturals, and her face gets plastered on national TV, she inherits a new set of friends, and enemies, including the vampire mistress of the city; an ++ber-hot Brazilian were-jaguar; and a Bible-thumping senator who wants to expose kitty as a monster.Kitty quickly learns that in this city of dirty politicians and backstabbing pundits, everyone?s itching for a fight

Kitty is definitely finding her feet! I'm so glad to be seeing the meal mild scared Kitty slowly disappearing. This is fast becoming one of my favourite series. I don't think I have recovered fully from TJs death and neither has she but I loved the little reference and peace of mind she had. Looking forward to more.
199 of 250
Kindle
With Silent Screams ( Hellequin book 3)
By Steve McHugh

Once read a review will be written via Smashbomb and link posted in comments

His name is Nathan Garrett, but he's also known as Hellequin. And murdering one of his friends and trying to blow him up is a good way to get this centuries-old sorcerer's full attention... An old friend's dead body, a cryptic note, and an explosion that almost costs him his own life propel Nate headfirst into a mystery involving a new threat from an old foe. Now he must piece together the connections between a grisly series of tattooed murder victims, an imprisoned madman, a mysterious alchemist, and a deranged plot to usurp the throne of the hidden realm of Shadow Falls, rival to the power of Avalon.

Can Nate avert the coming slaughter, or will he become the latest to fall in this clandestine war?

With the story careening between modern-day New York and Ontario and 1977 Maine, With Silent Screams continues the gritty and action-packed mix of urban fantasy and ancient mythology that mark Steve McHugh's popular Hellequin Chronicles.


This is becoming one of my favourite series and they are getting better with every book! This is book 3 and the best one yet it's so intricate without being overbearing. I love Nate and his many friends figures from real history and fictional. I could read these over and over. Brilliant series!